Department of Computing & Information Systems
The Department of Computing & Information Systems contributes to the academic programme of the Faculty of Applied Sciences by offering Computing and Information Systems (CMIS) as a major subject for the B.Sc. (General) Degree and the B.Sc. (Joint Major) Degree programmes which fulfills industry needs. From year 2017, they extended their service by offering a B.Sc. (Special) Degree in computer science to cater to the current needs of the industry as well as to ensure a path towards academia.
Presently, the Department offers more than twenty course modules including projects and industrial training. Courses range from introductory level to advanced and high demanding course modules coupled with practical components covering all essential areas for an undergraduate computer science degree.
Students are provided opportunities to gain theoretical knowledge in the major areas of Computer science and acquire practical competence in computer programming, gain hands on experience in using different operating systems and varied software including open source software, and to develop transferable skills; thus laying a firm in IT for career opportunities and for higher studies.
The Department of Computing & Information Systems was established as one of the four Departments of the Faculty of Applied Sciences when the Wayamba University was established in 1999, by transforming the then Department of Industrial Management & Computer Studies of the Wayamba Campus of the Rajarata university into two Departments.
Today the Department is functioning on its own resources, and contributes to the academic programmes of the Faculty by offering above mentioned degrees. As of this year, the Department has seven permanent lecturers and three computer laboratories with 110 networked computers to conduct practical classes and examinations. Measures are also underway to expand the laboratory facilities to meet requirements of the increased student intakes as well as introduce new external and internal study programs.
Vision of the Department
To be a leading higher education institute in Sri Lanka recognized for its outstanding Computer Science programmes, innovative research, scholarship and outreach with the ultimate target of serving the mankind.
Mission of the Department
To develop highly qualified and responsible citizens who contribute to the improvement of society and sustainable development of the country through Computer Science.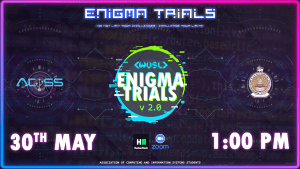 As the young generation who is ready to take over the rapidly developing world, it is vital to have an innovative mindset and the ability to adjust to any given
Read More »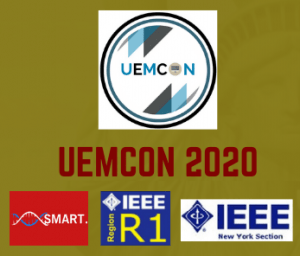 A research paper titled Anomaly Detection and Identification Using Visual Techniques in Streaming Video authored Mr. T.A. Wanigaaratchi and co-authored by Dr. VGTN Vidanagama, was presented at the highly recognized
Read More »