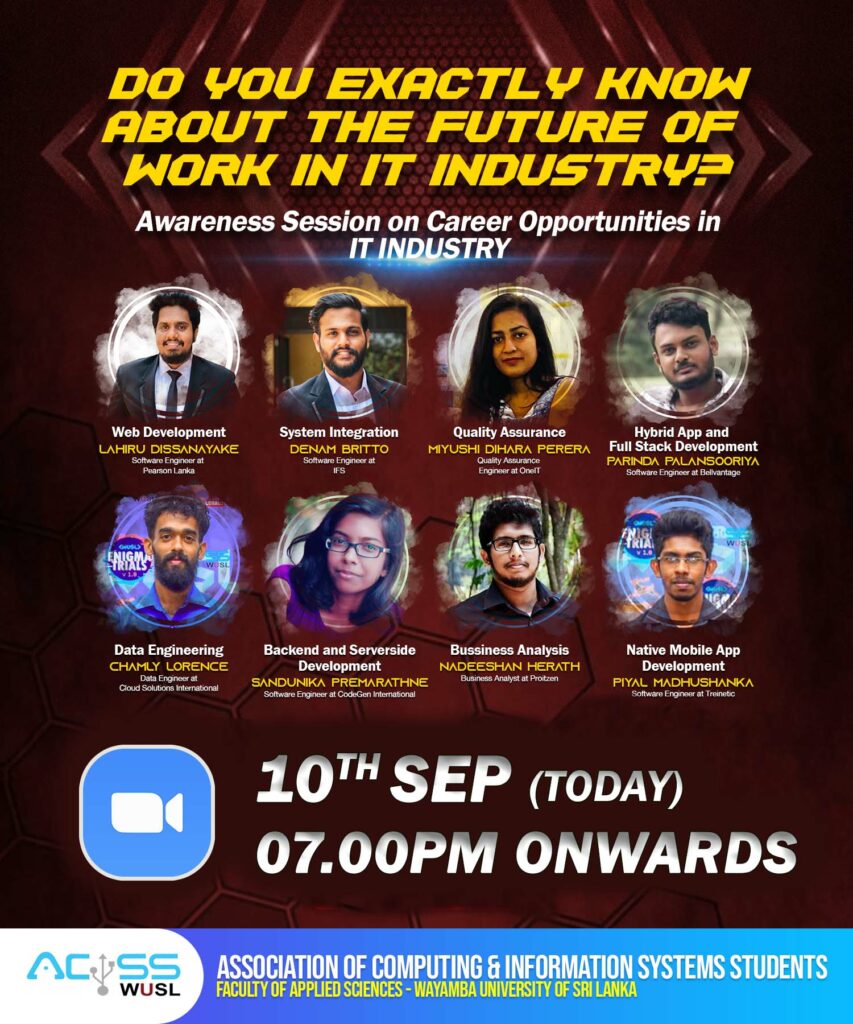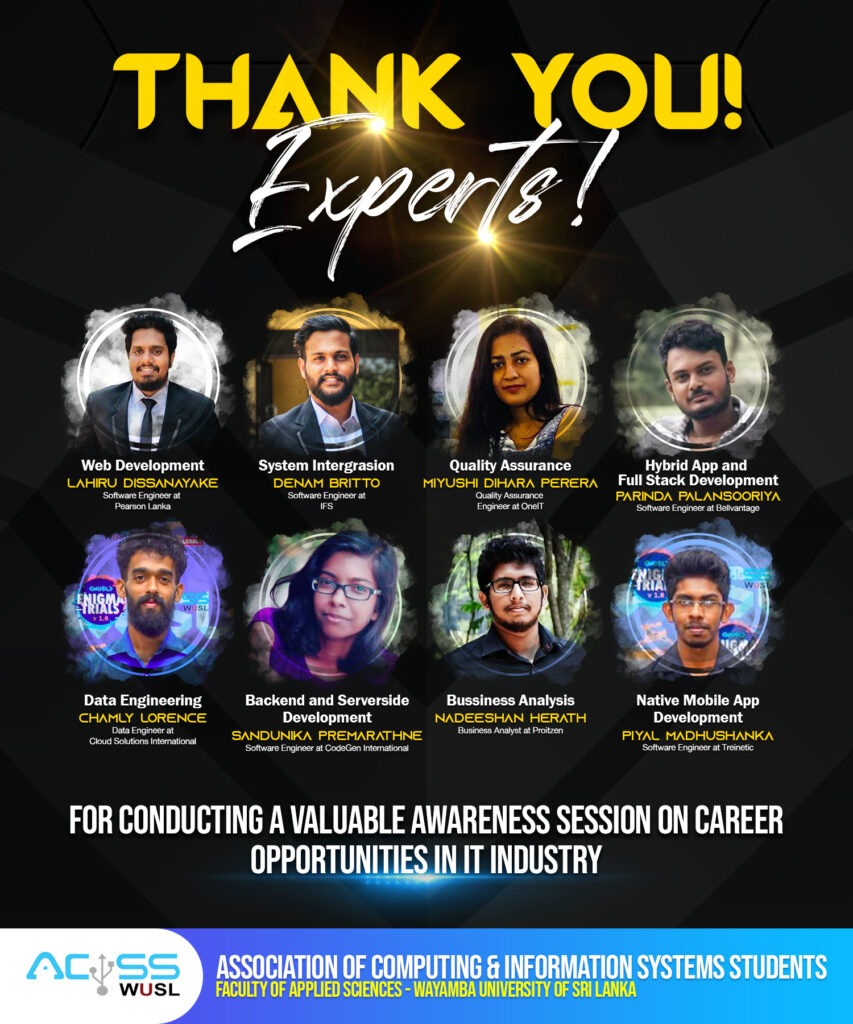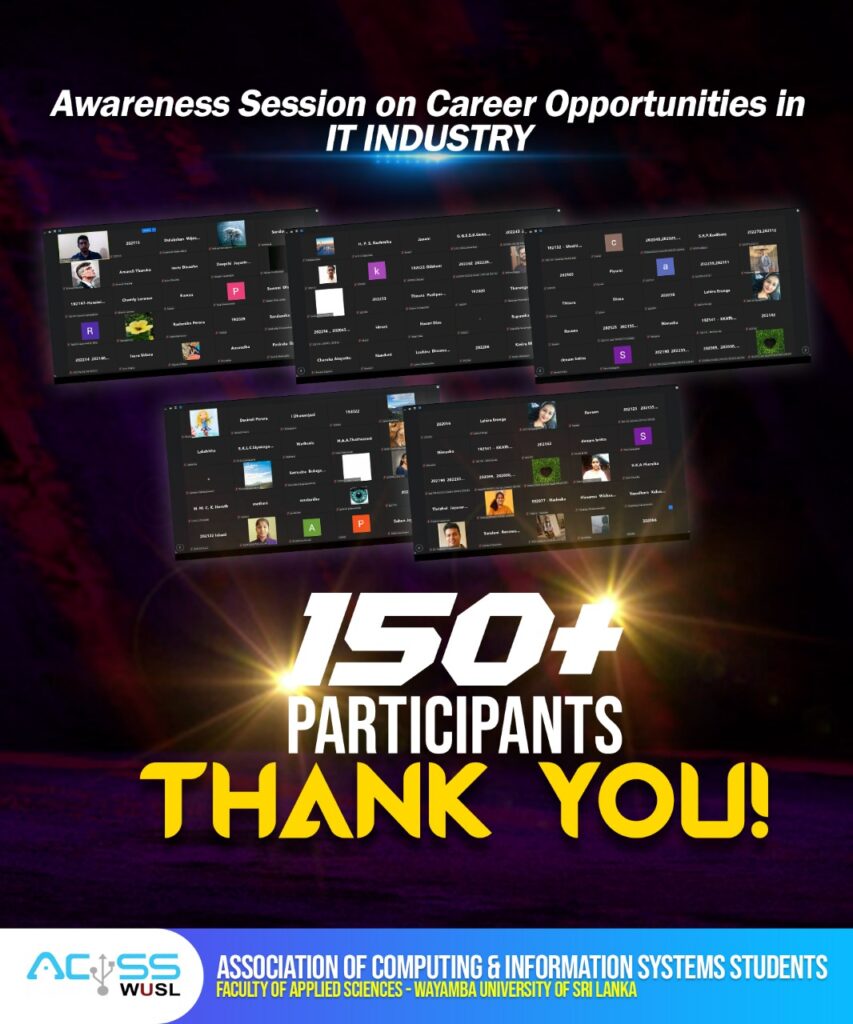 The 'Awareness Session' on 'Career Opportunities in IT Industry' was successfully conducted by the Association of Computing & Information Systems Students (ACISS) of the Faculty of Applied Sciences, Wayamba University of Sri Lanka.
The session was conducted by a panel of past students of Faculty of Applied Sciences. The panel consisted of 8 speakers,
Lahiru Dissanayake, Software Engineer at Pearson Lanka
Denam Britto, Software Engineer at IFS
Miyushi Dihara Perera, Quality Assurance Engineer at OneIT
Parinda Palansooriya, Software Engineer at Bellvantage
Sandunika Nayanahansi Premarathne, Software Engineer at CodeGen International
Nadeeshan Herath, Business Analyst at Proitzen
Piyal Madushanka, Software Engineer at Treinetic
Chamly Lorence, Data Engineer at Digital Micro Services
who are the experts in the IT industry in Sri Lanka.
We would like to thank all the speakers for providing us with an informative and productive session for all the participants. Thank you so much for taking the time and effort to put on a great session for us.
Thanks to over 150 participants who joined us. Hope you all get something valuable from the Webinar.