This is to inform that Academic Activities of Level 3 of the Degree Programs will resume as follows.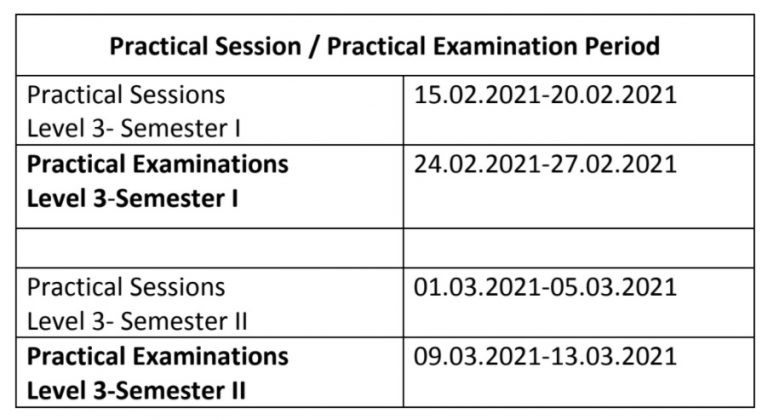 Students' attention is drawn to the following:
Level 3 students who have been provided with Hostel facilities will be allowed into the Hostels on 14th February.
Students are required to fill in the Student Data Sheet and submit it to Wardens on admission to the Hostels. (Student Data sheet will be published on the Web)
Students are also required to bring a letter from the relevant Grama Niladhari Officer stating whether the student was under quarantine during the one month period from January 10th 2021, and submit it to the
Wardens/Faculty Office.
Students' movement within the University will be restricted. Students are strongly advised not to go out of the University premises during the above period.
Students are strongly advised to strictly follow the Covid-19 prevention guidelines ( to be published on the Web).
Students are expected to behave responsibly.
Students are required to leave the Hostels soon after sitting for the final examination paper of the Semester II Practical Examination.
Dean/ Faculty of Applied Sciences
05.02.2021