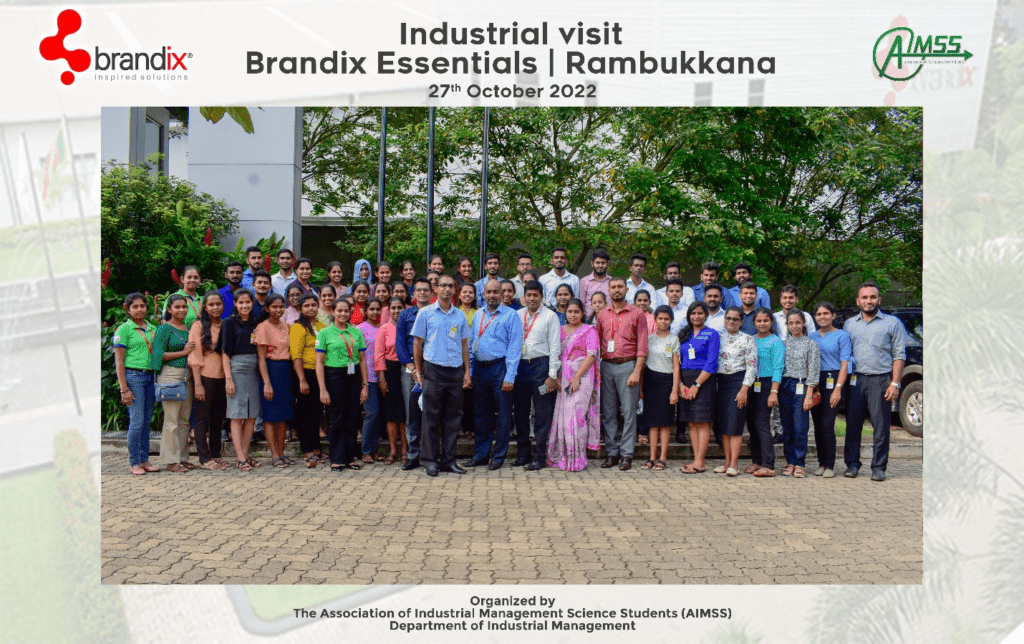 The Association of Industrial Management Science Students (AIMSS), Department of Industrial Management made a field visit to Brandix Essentials – Rambukkana, a prominent apparel solutions organization on the 27th of October, 2022.
Undergraduates of the faculty obtained an introduction to Brandix Essentials-Rambukkana, principles and industrial practices of health and safety aspects, environmental management system, and quality concerns of their production.
We sincerely appreciate  Brandix Essentials – Rambukkana team's enthusiastic support and assistance throughout this visit. Our sincere gratitude goes out to Mr. Dilhan Fernando, General Manager-Human Resources of Brandix for facilitating this valuable opportunity. We also would especially like to thank Mr. Ruwan Kumara, General Manager of Brandix Essentials – Rambukkana, and the staff for their outstanding assistance in organizing the event. Last but not least, we must mention the great support from our past graduates at Brandix Essentials to make the visit successful.