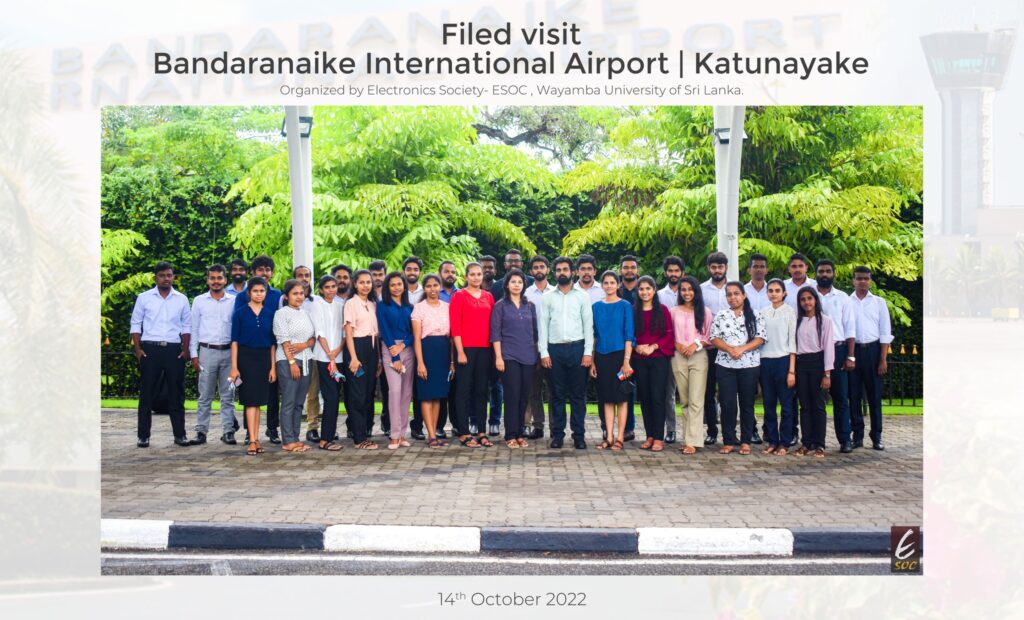 The Electronics Society, Department of Electronics, Faculty of Applied Sciences, Wayamba University of Sri Lanka made a field visit to the Bandaranaike International Airport, Katunayake, on October 14, 2022.
It was a great opportunity for all of the undergraduates to enhance their understanding of how electronics are applied in the related fields.
We genuinely appreciate the entire airport staff for providing us with invaluable assistance throughout the day. We would like to express our sincere gratitude to Mrs. Thapthi Nadeejaa for coordinating our field visit and providing us with the greatest potential support.