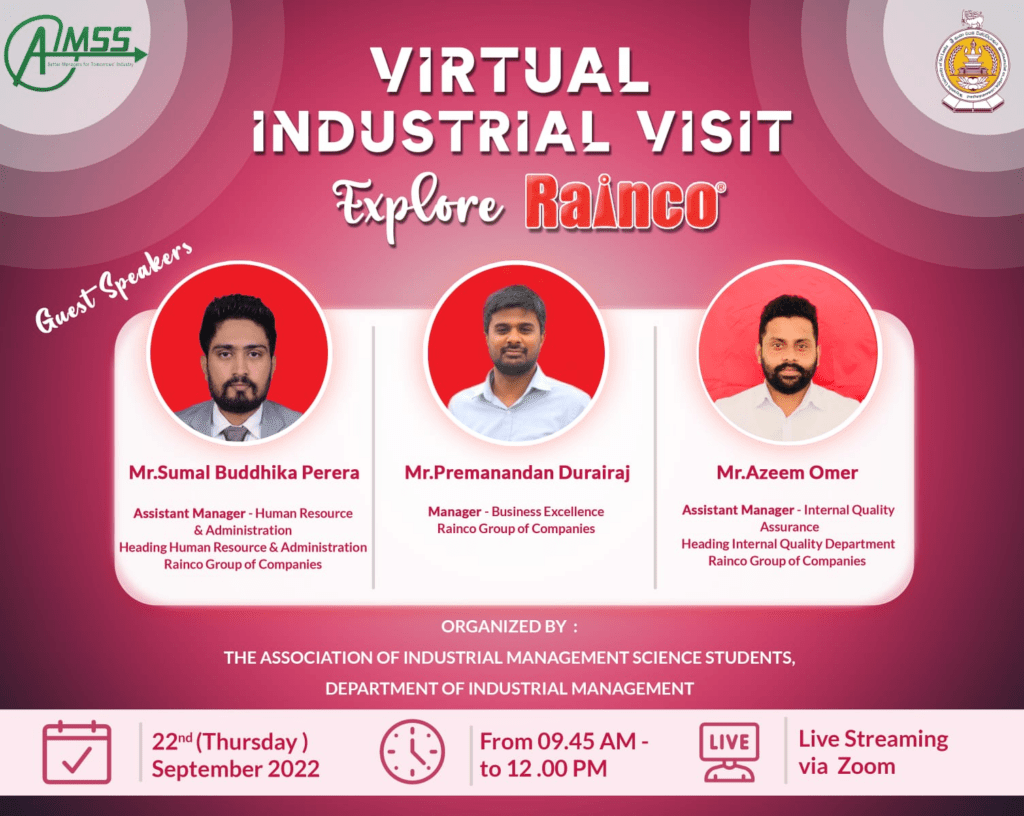 Association of Industrial Management Science Students (AIMSS) presents Virtual Industrial Visits: a novel attempt at taking a new approach to provide industry exposure to undergraduates of the faculty of Applied Sciences. The one of a kind webinar series will feature industry professionals from cooperate world that will bring share their knowledge and experience through an online platform.
The first installment of the webinar series "Explore Rainco" was held successfully on 22nd September via zoom with participation exceeding 130 attendees. The webinar featured following sessions by professionals from Rainco Group of Companies.
Introduction and HR Practices by Mr. Sumal Perera (Assistant Manager-HR and Administration)
Production Procedures by Mr. Premanandan Durairaj (Manager-Business Excellence)
Quality Process by Mr. Azeem Omer (Assistant Manager-Internal Quality Assurance)
The Session concluded with an interactive Q&A session that took clarifications furthermore.
The next episode of the virtual Industrial Visits will be launched soon.