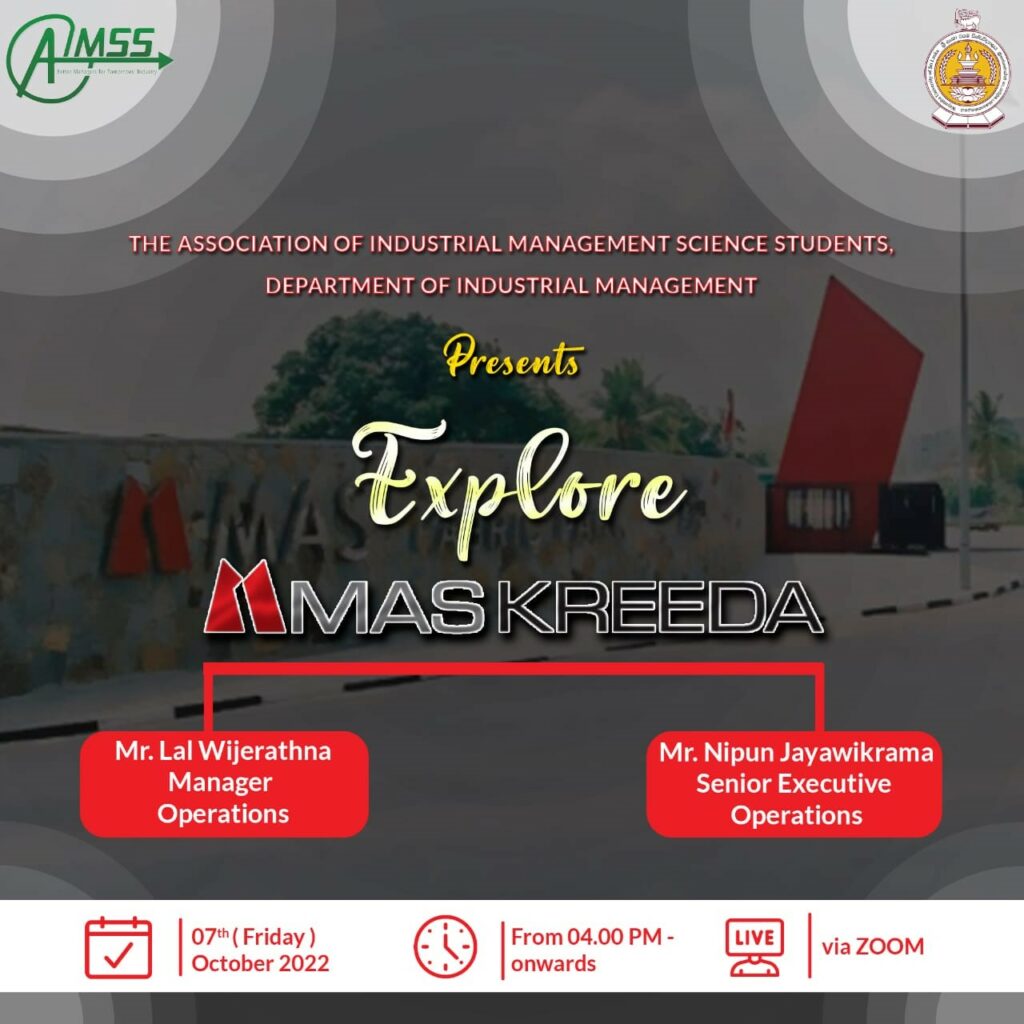 The second installment of the Virtual Industrial Visits: "Explore MAS Kreeda" was conducted successfully on 07th October from 4.oo pm onwards via zoom with the participation of undergraduates of Faculty of Applied Sciences.
The motive of this novel attempt taken by Association of Industrial Management Science Students (AIMSS) is to bring industry exposure to the undergraduates of the faculty. The webinar featured following sessions by professionals from MAS Kreeda – Balangoda.
Introduction and Production procedure by Mr. Lal Wijerathna (Manager- Operations)
Environmental Management System (EMS) by Mr. Nipun Jayawikrama (Senior Executive – Operations)
The Session concluded on a high note with an interactive Q&A session that took clarifications furthermore.
The next episode of the Virtual Industrial Visits featuring industry professionals from the cooperate world will be launched soon.