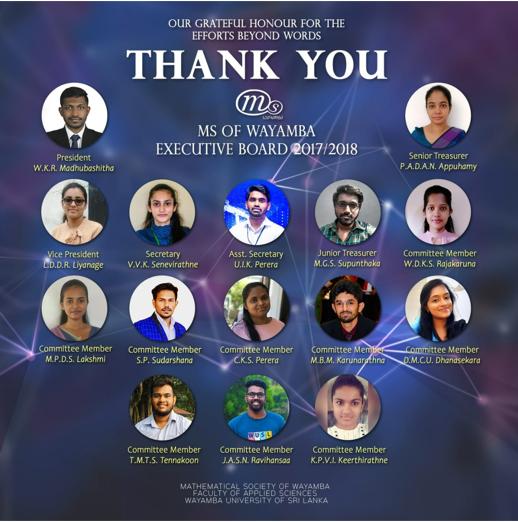 Every beginning has an end. Although it is hard, time has come to say Good bye! But, your commitments and efforts towards the Mathematical Society of Wayamba are really unforgettable.
We would like to extend our sincere gratitude, especially to our former Senior Treasurer, Mrs.P.A.D.A.N.Appuhamy for the invaluable guidance, the former President, Mr.W.K.R.Madhubashitha for his leadership and all the former executive committee members for their great dedication in achieving the goals.
The contributions you have made to our society over the past year is beyond words and we wish you good luck in your future endeavors and look forward to get your support in our future events as well. .